Lymphatic Massage for Detoxification

Experience this gentle and highly effective cleansing modality to improve function of the immune system, reduce inflammation, reduce pain and stress, and promote general vitality and well-being.

​

You will receive:

Complete Full Body Lymphatic Massage
Castor oil pack application to support cleansing of the lymph nodes in the small intestines
Deep colon cleansing massage techniques

90 minutes $140

Swedish or Deep Tissue Massage
Swedish Massage uses long, gliding strokes and gentle-to-medium pressure to increase circulation and induce relaxation. This helps decrease muscle toxins and improve flexibility while easing tension.

Deep Tissue Massage is a type of massage targeting the deeper tissue structures of the muscle and connective tissue. Deep tissue massage uses many of the same movements and techniques as Swedish massage, but the pressure will generally be more intense. Because the therapist works to release chronic muscle tension or knots, it is also a more focused type of massage.

​60 minutes $90
30 minutes $50
90 minutes $130

​Couple's Massage
60 minutes $180

Relax together in our beautiful couple's massage room. Receive Swedish or deep tissue massage.
​
---
Aromatherapy Massage
Through combining the natural therapeutic properties of essential oils and the healing power of massage therapy, aromatherapy will give you a pleasant, relaxing, and rejuvenating experience with powerful physical, emotional, and mental benefits. Aromatherapy massage can reduce stress as well as improve health conditions such as headaches, nervous, circulatory, lymphatic, immune and muscular system disorders.
60 minutes $90 (Couples $160)
30 minutes $50
90 minutes $130

---
Thai Massage
Ancient Thai massage aims to harmonize the body by loosing energy blockages. The therapist works on the major meridians SEN (energy lines), which run throughout the body. Stretching of the joints, tendons and muscles increases mobility, blood circulation and flexibility. After Thai massage you will feel noticeably more loose and relaxed as well as energized.
Please wear loose comfortable clothing, as the Thai massage will be performed on a mat on the floor.
60 minutes $90

​
Cupping
By creating suction and vacuum pressure, Cupping is used to soften tight muscles and tone attachments, loosen adhesions and lift connective tissue, bring hydration and blood flow to body tissues, move deep inflammation to the skin surface for release, and drain excess fluids and toxins by opening lymphatic pathways.
30 minutes $60


Craniosacral Therapy
This is a calming, gentle, subtle bodywork that uses light touch to enhance the body's natural healing processes and relieve chronic pain patterns and dysfunction. This therapy works with the body instead of forcefully imposing changes upon it. This technique is increasingly used as a preventative health measure because of its ability to bolster resistance to disease. Some of the many benefits are the ability to sustain overall good health, increase energy, enhance sleep patterns and decrease incidences of sickness.
60 minutes $95


Hot Stone Massage
Hot Stone massage utilizes Basalt Stones which are polished, hardened lava rocks. These stones are heated to a comfortable temperature and placed at specific points on the body to promote relaxation and open the meridians (energy pathways). The heat works together with the therapist's pressure to penetrate the muscles making it easier to perform manipulations. This process melts away tension, and deeply relaxes the body. The penetrating heat of the hot stones can relieve pain associated with arthritis, fibromyalgia, MS, etc. This therapy stimulates the circulatory system allowing the flow of oxygen and nutrients to the body helping it to detoxify and heal itself.
60 minutes $110
Acupressure
Acupressure is an ancient art that brings balance to the body's energies, promoting optimal health and well being, and facilitating the body's profound healing capacity. A valuable complement to conventional healing methods, acupressure induces relaxation and reduces the damaging effects of stress.
60 Minutes $90
30 Minutes $50
90 Minutes $130
Lymphatic Drainage
Lymphatic Drainage Massage is a technique that uses very gentle, rhythmic massage strokes to provide relief from edema, an accumulation of fluids in the tissues that causes swelling and increase the transport of lymph flow through the tissues. Lymphatic drainage stimulates the immune system and reroutes the lymph fluid around areas that are blocked, gently moving it into areas with healthy lymph vessels where the lymph fluid can drain normally. Used before and after surgery, healing is increased and swelling/edema is reduced. Scar tissue becomes smaller, smoother, more flexible and stronger with Lymphatic Drainage Massage.
30 minutes $50
45 minutes $70
60 Minutes $90

Peppermint Foot Salt Scrub
All-natural ingredients are a perfect solution to moisturize dry winter skin! Salt exfoliates while peppermint oil leaves skin tingly and smooth. Your feet have never felt better!
15 Minutes $45

Pre-Natal Massage
Relaxing benefits for both moms-to-be and baby. This customized service relieves muscle aches and joint pain, helps reduce swelling and deeply nourishes skin.
60 Minutes $90

Reflexology
Reflexology has an impact on increased blood flow to the kidneys and intestines, creates relaxation, decreases blood pressure, lowers anxiety, and alleviates the symptoms related to migraine and tension headaches, cancer, AIDS, chest pain in heart disease, peripheral neuropathy of diabetes mellitus, kidney stones, osteoarthritis, Premenstrual Syndrome, and sinusitis.
30 Minutes $50

Reiki
Reiki is an ancient "laying on of hands" technique that allows healing energy to flow into the clients body through the hands of an attuned practitioner.
During a Reiki session you may feel warmth or heat radiating from the practitioners hands. This is the physical manifestation of Ki (life energy) flowing into the body.
Reiki accelerates healing for those suffering from physical or emotional pain. Stress reduction and deep relaxation are other benefits of Reiki.
60 Minutes $90
30 Minutes $50

Sports Massage
A sports massage can be stimulating, relaxing, and is used to provide pain relief from aching joints and muscles. For professional or amateur athletes, bodywork can be used before and after a sporting event for preventing injury, working out the soreness, enhancing sports performance, routine maintenance and pain relief.
30 Minutes $50
60 Minutes $90
90 Minutes $130

Vanilla Salt Scrub with Massage
A salt scrub's primary purpose is to exfoliate the skin, removing the outermost layer of dead skin cells, leaving your skin softer and smoother. After the salt scrub relax and enjoy a massage.
60 Minutes $120



Hotel Outcall Massages
Our Licensed Massage Therapists are available to hotel guests for outcall massage.
If relaxation or chronic pain relief is your goal,
Spa Central has many different massages to choose from.


Let us bring the spa experience to your hotel room and we will be there to soothe away all the tension from travel, high stress business meetings or just life in general.
For more information or to book an out call massage at your hotel call us at
443-948-5832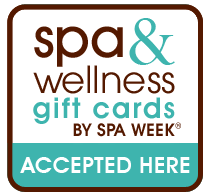 ©2017 Spa Central, All Rights Reserved. Unauthorized duplication is prohibited. Spa Central, 499 Beaumont Avenue Suite 17 Baltimore, MD 21212 | Phone:443-948-5832